Algo en común. Una red de voces que se extiende hasta tu Ser
Este libro es un libro vivo. Por muchos motivos. Primero fue voz ya que se origina, nace en el programa de radio Algo en común. Una red de voces que se extiende hasta tu Ser, emitido en el año 2015 por Radio Cualquiera FM 94.3 de Paraná. Es un programa del Centro Gestáltico del Paraná que tiene como desafío compartir, conVIDAr la Gestalt como una filosofía de vida. En estos programas fuimos desarrollando los pilares del enfoque. El gran desafío fue el COMO, dado que el aprendizaje que hacemos en el Centro Gestáltico es desde la vivencia, la experiencia y luego vamos a la teoría. Así nos propusimos salir al aire respetando esos pilares: hablamos en primera persona, desde nuestro aquí y ahora para hacernos responsables de nuestro sentir y hacer; hablamos desde las resonancias, en círculo donde todos tenemos el mismo lugar y donde nos espejamos en el otro; le damos lugar y nos compartimos desde los "darme cuenta", momentos en que se integran nuestros cuerpos físico, mental, espiritual y emocional y se produce la comprensión de aquello que nos acontece en el presente.Este libro contiene todos esos conceptos de manera integrada al hacer: en lo laboral, lo familiar, lo vincular… de esta forma nos invita, nos anima, nos convida a llevarlos, aplicarlos, hacerlos carne en nuestra vida cotidiana, para así integrarnos como seres humanos con nosotros mismos y con el todo que nos rodea. Es una invitación a revisar nuestras estructuras, sacudirlas, ablandarlas y desarmarlas para dar lugar a una vida plena donde el Ser de cada uno se despliegue para sentirnos enteros, completos e integrados.
Credit cards
Up to 12 installments
O en 1 pago de:
$109.04 USD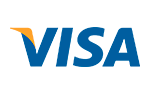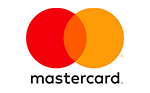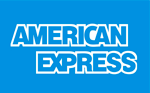 When you finish the purchase you will se the payment information related to this option.
Total:
$109.04 USD
Contact us
0343 4242558 / WhatsApp 343 4381539
Ayacucho 649, Paraná, Entre Ríos, Argentina